Former CEO of Better Evaluation and Prof. of Public Sector Evaluation, Independent Consultant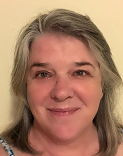 Patricia Rogers is an independent consultant and a member of the Footprint Evaluation Initiative, which is working to ensure all evaluation includes environmental sustainability. She was formerly Professor of Public Sector Evaluation at the Royal Melbourne Institute of Technology, Australia, and founder and former Chief Executive Officer of BetterEvaluation, the global open access knowledge platform on evaluation methods, processes and approaches, now part of the Global Evaluation Initiative. 
She is an experienced evaluator, advisor and researcher who has worked for more than thirty years with a wide range of sectors, countries and organizations, including national and sub-national government departments, UN agencies, development banks, NGOs and philanthropic organizations. 
Patricia completed a PhD in evaluation from the University of Melbourne, and a post-doctoral fellowship in evaluation at Harvard University.  She is a Fellow of the Australian Evaluation Society.