Thank you for joining the 2023 Asian Evaluation Week!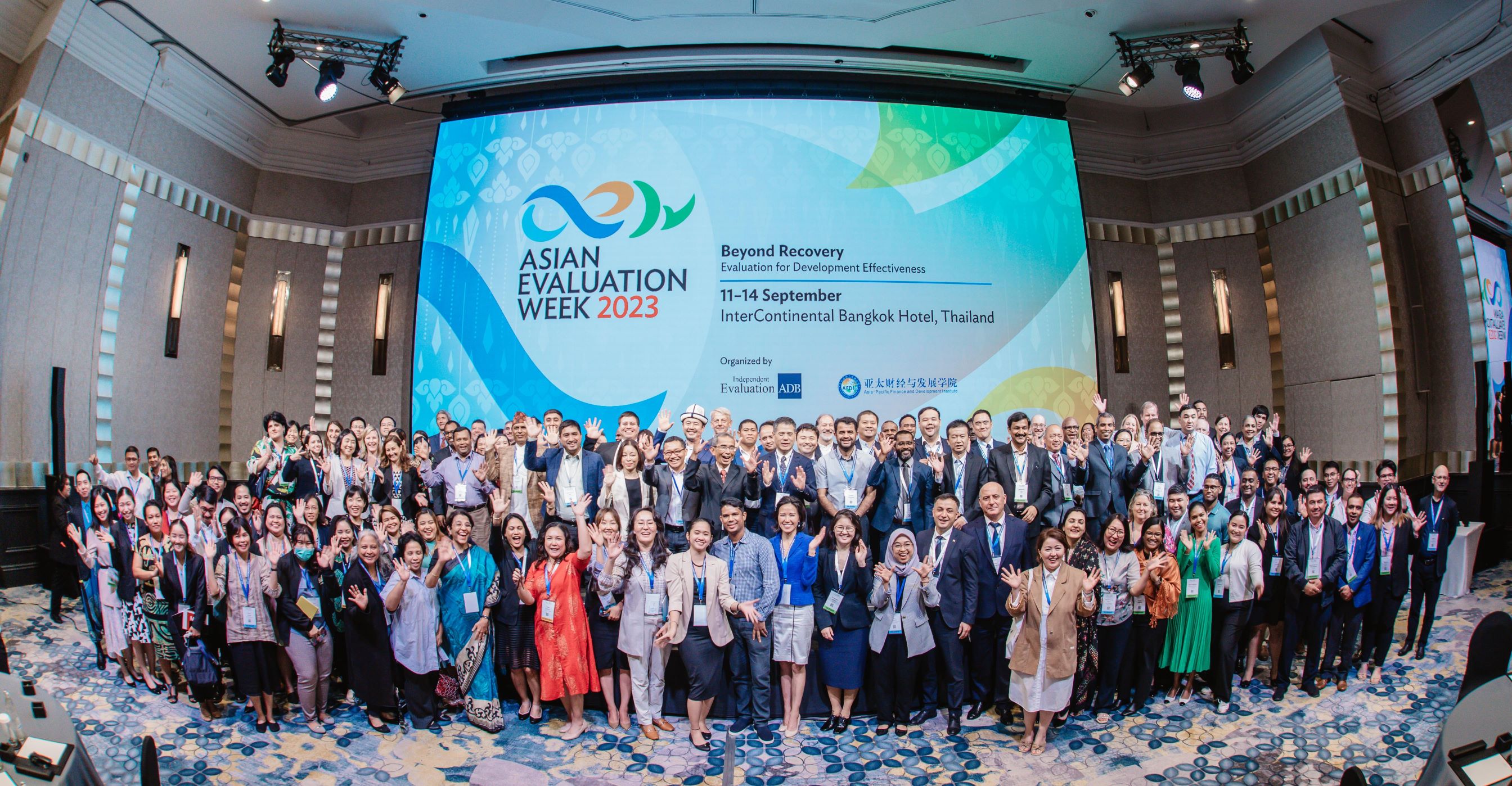 It's a wrap for the 2023 Asian Evaluation Week (AEW). Thank you to everyone who joined us in Bangkok and to those who followed online. Check out the resources and session recordings in the session pages, view the photos of Day 1, Day 2, Day 3 and Day 4, and revisit the key takeaways by watching the daily highlights video in our 2023 AEW video playlist. See you at the 2024 AEW!
What is Asian Evaluation Week?
The Asian Evaluation Week (AEW) is a leading evaluation knowledge sharing platform in the Asia and Pacific region which brings together government officials, representatives of international organizations, and evaluation experts interested in exchanging knowledge, sharing experience, and learning the latest innovations in evaluation.
AEW is jointly sponsored by the Ministry of Finance, PRC, through the Asia-Pacific Finance and Development Institute (AFDI), and the Asian Development Bank's Independent Evaluation Department (IED).

Why join AEW

Networking and peer learning

Regional representation from Africa, Americas (including Latin America & the Caribbean), Asia-Pacific (including Australia & Oceania), Europe, & Middle East

Knowledge exchange across sectors & thematic tracks

Organizational participation from academe, bilateral donors, evaluation associations, government, MDB/IFI, NGO, civil society, private sector, & UN agencies
Agenda at a Glance
Day 1 - Sept 11
Registration
Opening Session
Knowledge Exchange on Theme and Subthemes
Cocktails
Day 2 - Sept 12
Recap
Knowledge Exchange on Theme and Subthemes
Day 3 - Sept 13
Recap
Knowledge Exchange on Theme and Subthemes
Day 4 - Sept 14
Recap
Knowledge Exchange on Theme and Subthemes
Closing Session
AEW Subthemes
Sustainability and resilience

Inclusive partnership

Innovations in evaluation